Dust Extraction Connector Handle
$29.95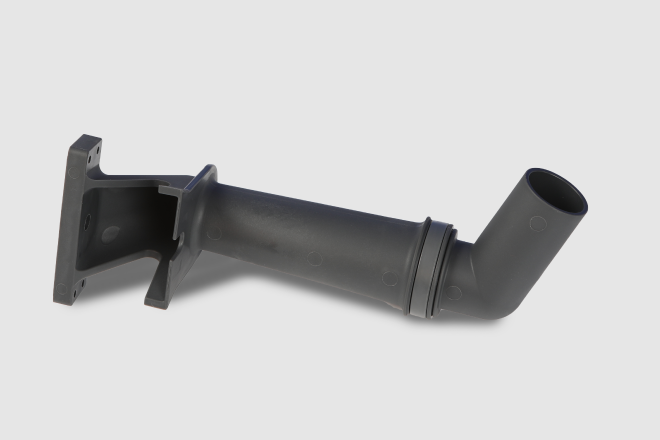 Replacement handle with elbow connector that fits Shop Vac or equivalent dust extractor standard connector. 
Collect dust without the fuss. Keep a clean work environment and protect your health.
Elbow connector allows to cut socket holes for regulation 18" height.
Comes with self installation kit to replace your existing handle.
Great tool, has really sped up our install time!
We are an AV Integrator and had a large job that was going to entail cutting 669 single gang holes, our guys using the tool have bragged about the speed and ease of the tool. Each set of blades is making about 280 cuts before needing to be replaced. The customer service with Quadsaw has been amazing, they are fast, helpful, and easy to work with. The vacuum attachment works pretty well, there is still some mess to clean up, but not terrible, overall we are really pleased with this tool and the purchased accessories.
Huge Labor Savings Great Quality
This tool is actually BETTER than shown. Great Quality and very easy to use! So much time is saved in layout and the vacuum attachment almost eliminates cleanup.